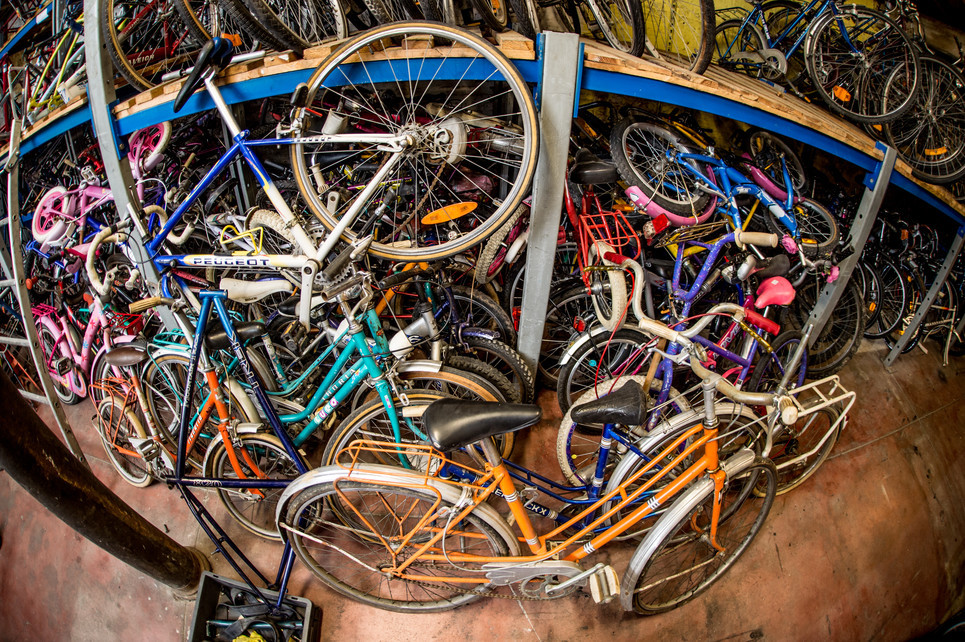 Een tweede leven voor je fiets
Heb je een oude fiets die je niet meer gebruikt ? Geef hem via CyCLO een tweede leven!
Gedoneerde fietsen worden via ons sociaal inschakelingtraject ofwel ontmanteld ofwel onder handen genomen om ze nadien in haar ateliers te koop aan te bieden. Zo wordt er niks weggegooid wat nog bruikbaar is, zijn er meer fietsen in de Brusselse straten en steun je een sociaal project!
Hoe en waar? Je oude fiets is welkom in een van onze ateliers ! Gaat het over 3 of meer fietsen en bevinden ze zich op het grondgebied van het Brussels Gewest? Stuur dan een foto naar depot@cyclo.org en dan kijken we samen of we eventueel kunnen helpen met het vervoer.