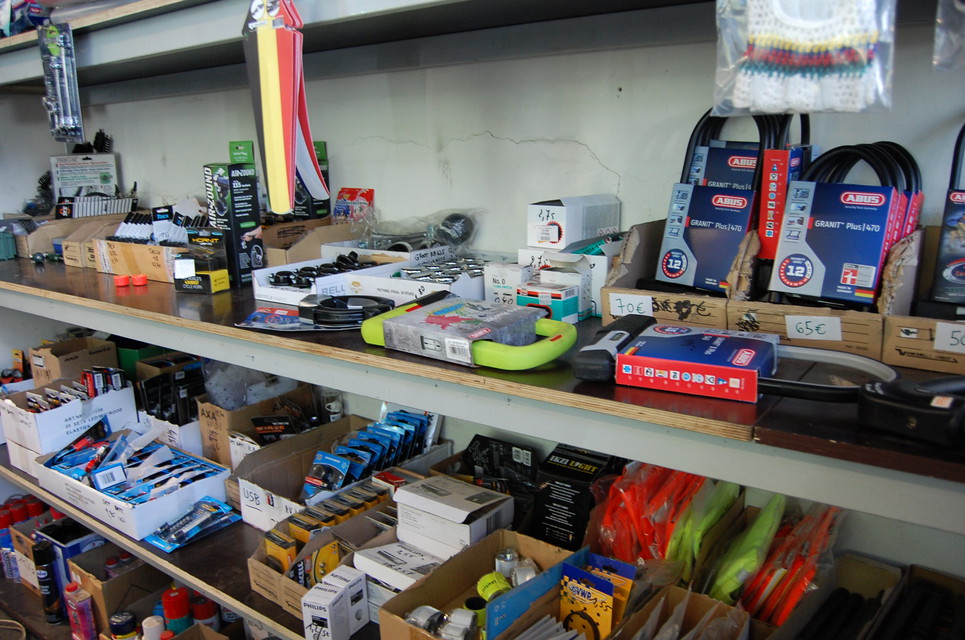 Accessories
Taking account of the number of cobblestones in Brussels and the legal requirements of the Belgian highway code, CyCLO has brought together a very limited but adapted range of exchange parts and accessories. Our motto? Top quality at a reasonable price, without undercutting our bike dealer colleagues: padlocks (U), bells, foot and hand pumps, bags and baskets, bicycle lamps, basic DIY tools, oil, etc. All essential equipment for the cyclist wanting safely to brave heavy city traffic.
Please note that we do not sell helmets.
Active modes map
Do you know about the Brussels active modes map? This is a detailed map of the Brussels Region that includes all the cycle routes, pedestrian routes, 30 zones and residential areas, green walks, forest roads… But also a list of bicycle shops and advice for moving through Brussels on foot or by bike. Essential! Ideal for finding the best route to cycle from home to work for instance. It is free available at all our CyCLO workshops.