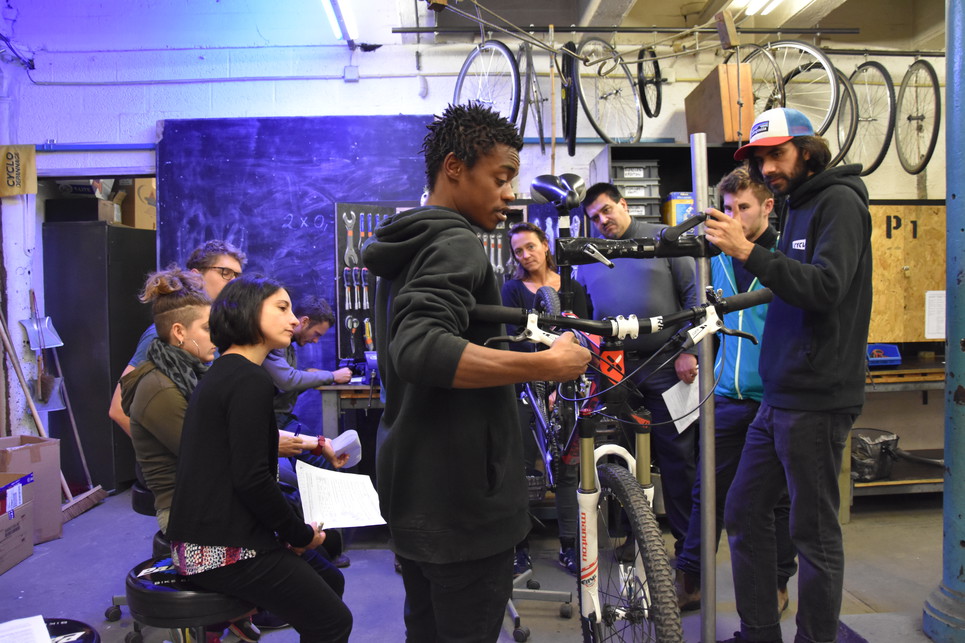 Bike mechanic Courses
You ride your bicycle every day, but how well do you actually know it? Do you want to show it your devoted love and how to diagnose technical problems on time? Our bike mechanic classes will give you a better overall understanding of your bike how it works, and how to use the right tools. At Het Atelier Participatif we offer the following :  
If are looking for a job and want to become a professional bike mechanic, see if you match the conditions of our socio-professional trajectory called DyNAMO (only in French).