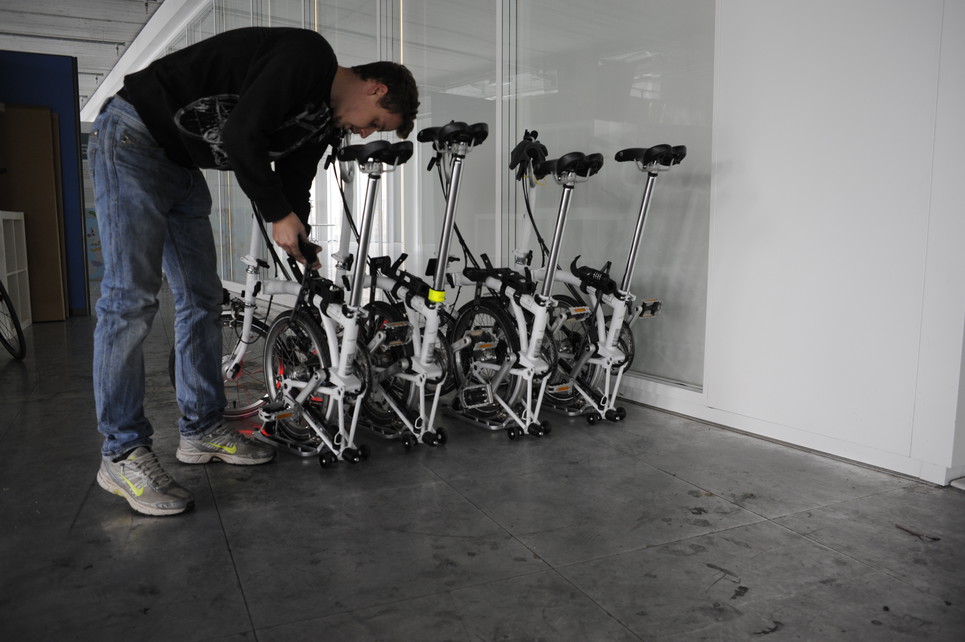 Companies and organisations
What can the bike contribute to your business?
Companies increasingly want to encourage their staff to come to work by bike. In the city, business travel and commuting from home to work are in fact often synonymous to stress and losing time. Cycling in the city is cheap, healthy, sustainable, fast and requires less parking space. But where to find the bikes? Should these be leased, purchased? And what to do in case of a puncture?
CyCLO offers the following services to public companies, as well as to municipalities and organisations:
Repairs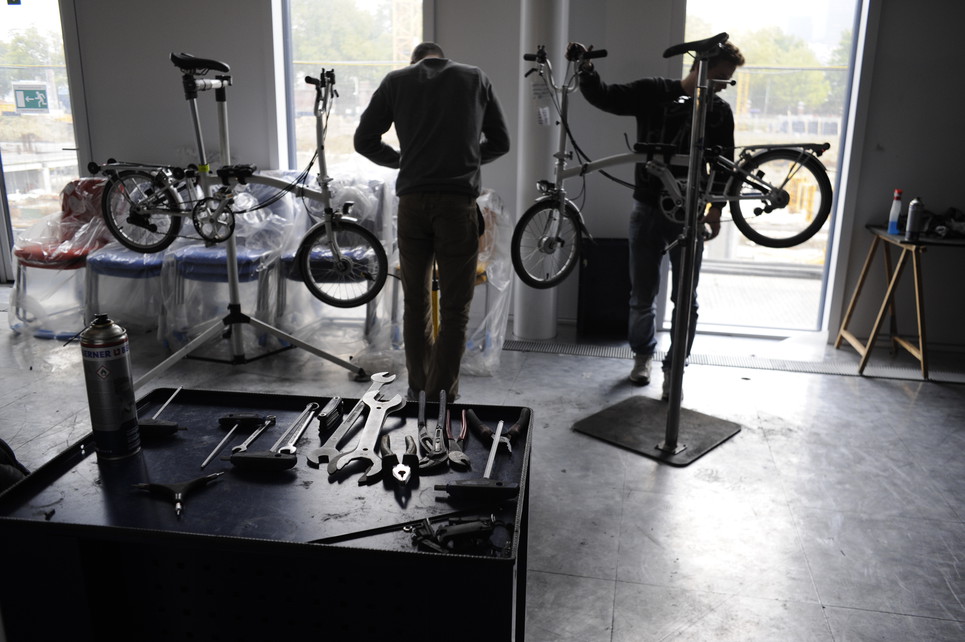 A mobile repair workshop at work for a day (event)
Organise a repair workshop at work to allow you to give an extra cachet to your events promoting sustainable mobility (e.g.: during mobility week). The principle: the mobile workshop from CyCLO will come on site for half a day or a whole day to service and repair your staff's bikes.
Price: €70/hour and €36 travel expenses
Some companies or organisations buy their company bikes themselves, but in case of a flat tyre they are no longer used and abandoned in a corner. CyCLO provides a customised maintenance and repair service on site or at our workshops. A comprehensive solution that includes 2 bike services a year and guaranteed repair within 2 days for punctures and other unforeseen incidents.
Price: €12 a month and per bike
The CyCLO mobile workshop will visit your company to repair the service bikes. You call them when you feel a general maintenance of your fleet or specific repairs are necessary.
Price: €36 travel expenses + cost of repairs
Purchasing bikes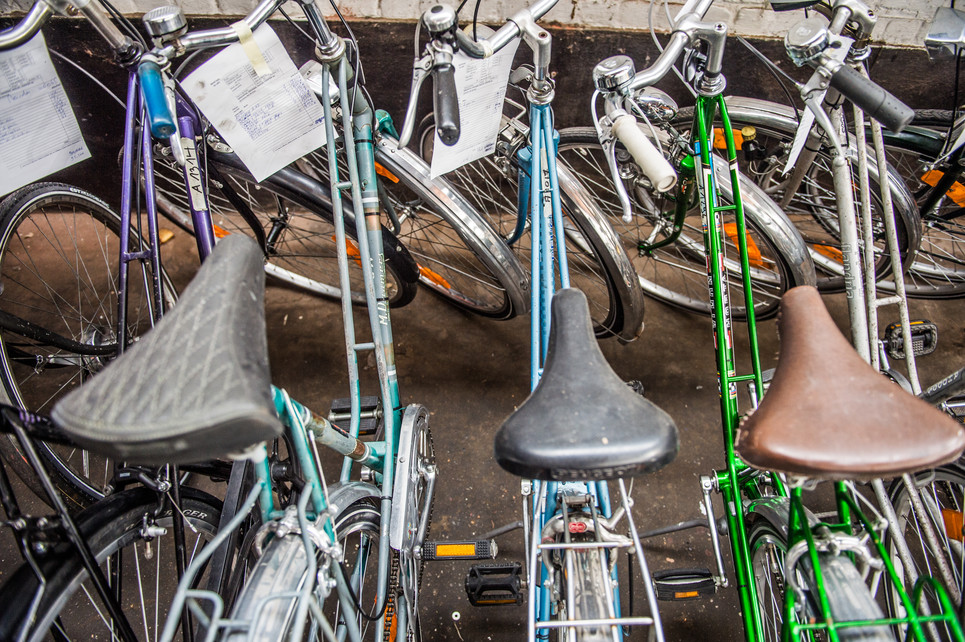 Short-term bike rental for groups
Are you planning a bike excursion for your customers or your staff? CyCLO has a fleet of 50 folding and city bikes available to rent at several bike points in Brussels.
Price: €10 a day and per bike
The creation of a second-hand fleet of bikes for public companies
Would you like to purchase some recycled quality bikes for your public company (also municipalities, CPAS, schools, etc.)? CyCLO will set up your fleet of second-hand bikes to your preference. These may also be combined with a maintenance contract.
Advice
CyCLO can also advise you on all your company's sustainable mobility projects. Would you like to organise bicycle parking, purchase a fleet of new bikes? Do not hesitate to contact us and all our experience is at your service.