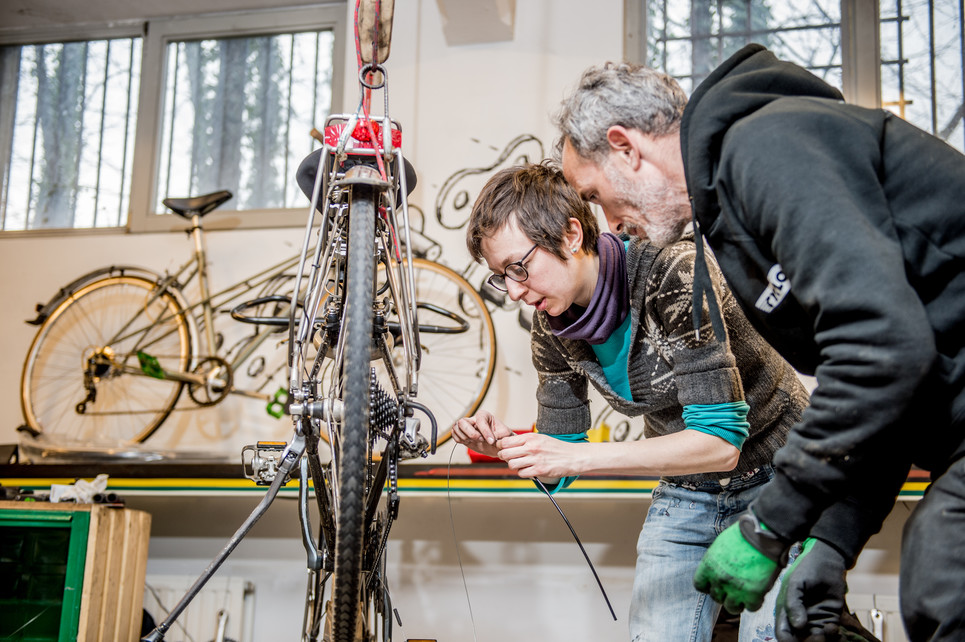 Repair yourself
Being an independent cyclist is to know the mechanics and function of your bike to be able to maintain and repair the human-powered two-wheeler.
The technical expertise at CyCLO is our raw material. We can repair your bikes but we also encourage you to do it yourself. So we offer modular evening courses and also Do It Yourself space at some of our workshops.
Ateliers DIY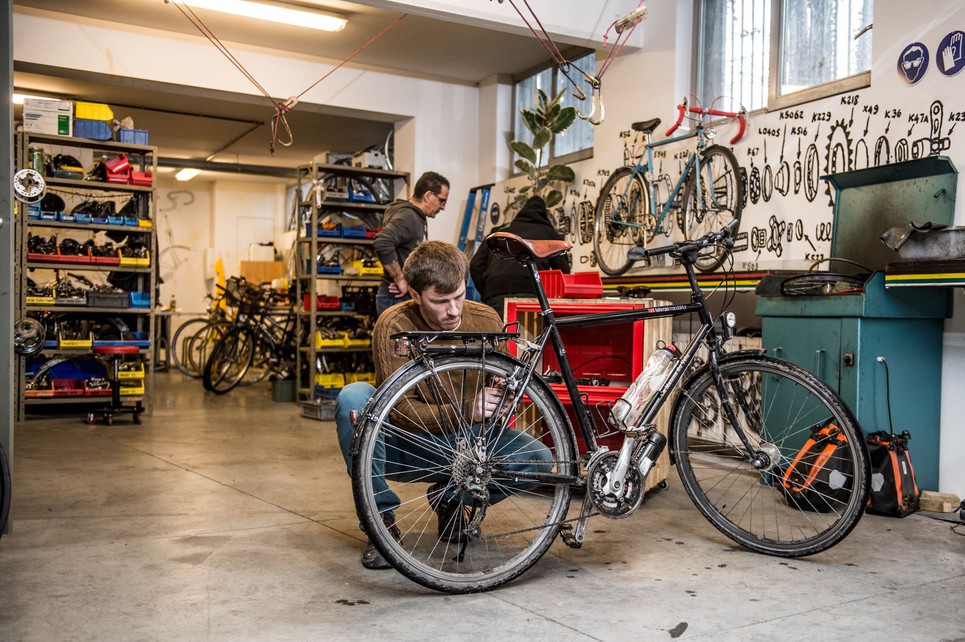 OPEN WORKSHOP CyCLO RUE DE FLANDRE
If you already know something about bicycle mechanics yourself, you are at the right place in the CyCLO workshop. There, you can use all necessary tools to repair your own bike. The open workshop takes places by appointment (02/513 95 55 or atelier@cyclo.org) from Wednesday to Friday (12 – 19 PM)
OPEN WORKSHOP BOCKSTAEL
In September 2014, we opened a new bicycle shop. Intending it to serve as a community center, we opened its doors to the entire neighborhood. Here you can find a professionally equipped and trained shop and staff, new and used parts for sale and basic bicycle repair classes. Stop by and learn, under the supervision of one of our trained mechanics, to repair your own bicycle. You will be charged for the parts you purchase. The CyCLO Bockstael Shop is open Wednesday through Friday, from 2:00-7:00PM, en Saterday from 1:00- 5:00 PM.
Learn how to repair your own bicycle!"
With the support of the City of Brussels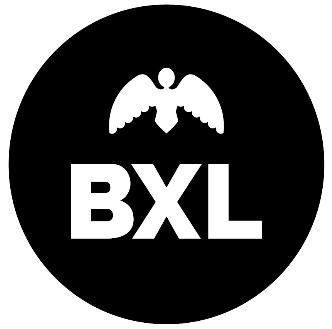 Price List rue de Flandre (FR)
(130.84 KB)

Price list and info Bockstael (FR)
(138.2 KB)