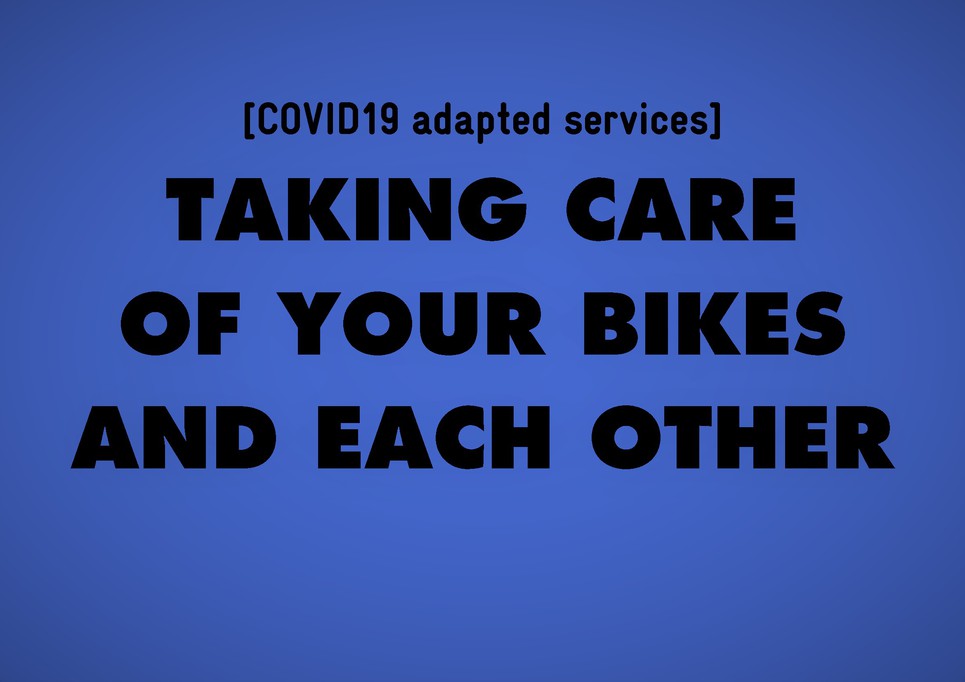 COVID19 adapted services
Our opening hours are limited and some workshops are closed. We kindly ask you to take into account current safety measures and their possible consequences. Waiting times can be longer, as well as the time needed to repair your bike. Sometimes there's just so many of you (that's a good thing! ) that sometimes we can hardly keep up... Please give us a call before heading towards us, pass by later or check out our Brussels bike services map. We'd also like to remind you that wearing a mask is mandatory in railway- and subway stations where our bike points are situated. This mask will help you to protect yourself as well as our mechanics. Payment by card only.
But no 'vélorution' without a cherished bicycle in good condition ! Now, where to find which service when?

BIKE POINTS
Bike point Central, Luxembourg, North et South: maintenance, repairs, sale of spare parts and the Brussels cycling map
From Monday to Friday, from 9am to 5pm
OTHER WORKSHOPS
Bike point Bourse : maintenance, repairs, bike rental, sale of spare parts and the Brussels cycling map. Open from Tuesday to Friday from 9am to 5pm (except for Tuesday the 10th of November) and on Saturdays from 10am to 4pm
Atelier Participatif: CLOSED
Workshop Bockstael: CLOSED
We hope to extend our opening hours and reboot all other services soon.