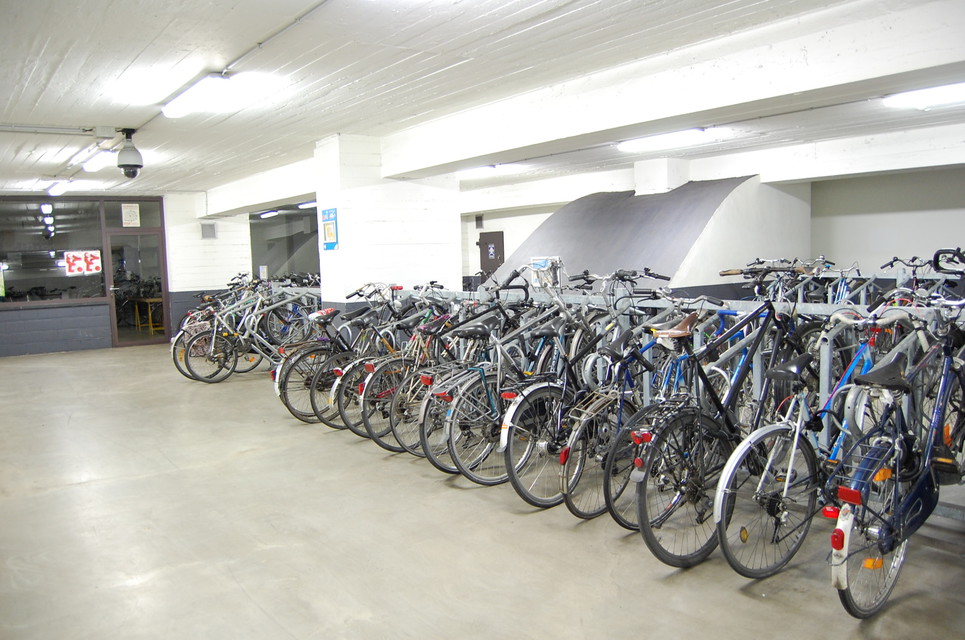 Bicycle shed Central
A large indoor bike parking is linked to the Central bike point. This is next to the bike point at the Madeleine exit. From 15 March, the bike parking next to the central bike point will be equipped with access control. Good news for commuters who want to leave their bike at a more secure location!
Instructions? Pick up your access badge from the central bike point at a cost of €20 per year.
Attention: this parking is located inside the central station, so it is only open during station opening hours. Madeleine access times (level -1): Open from 4:30 to 20:00. Main access times (level 0) (possible to take bikes down in the lift to the right on entering): Open from 4:30 am to 1:00 am.