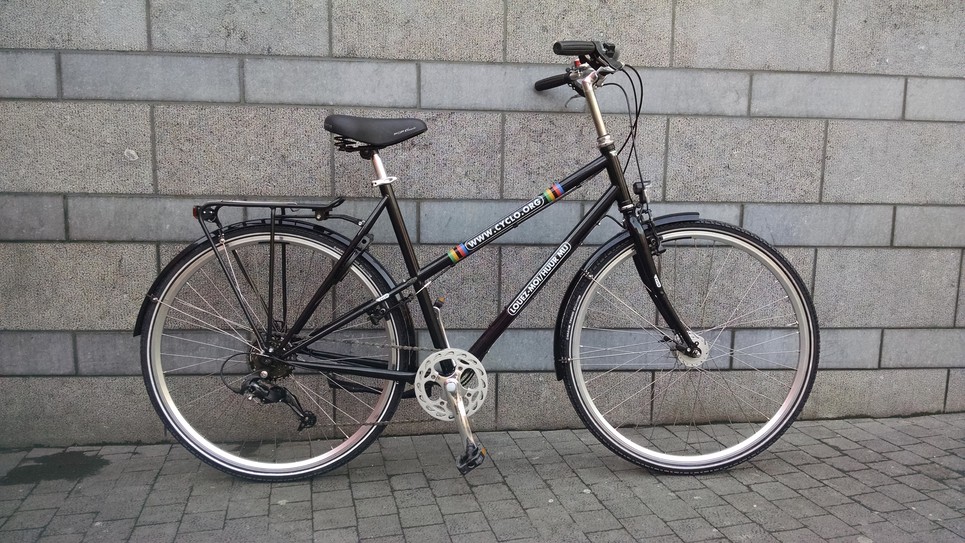 Bike rental
CyCLO has a large fleet of different types of bicycles available for rent. City bikes, folding, cargo, special and lots of accessories are available for you if you would like to discover Brussels by bike as a tourist, organise a group excursion or test a type of bicycle before deciding to buy. All the types of bicycles available to rent are detailed below.
Attention: please read the FAQ below carefully before contacting the bike point. The answer to your questions will certainly be there!

FAQ bike rental CyCLO
(294.02 KB)

Price list rental bikes
(23.67 KB)
City bicycles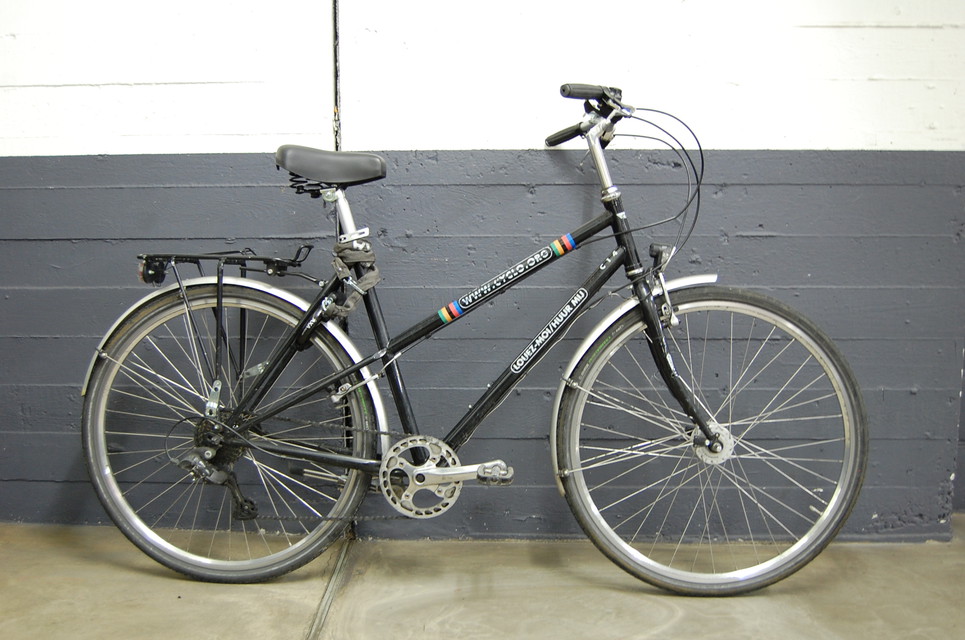 Our city bikes are unisex and come with a padlock (see FAQ). Bikes with 7 or 8 gears and derailleurs. Powerful dynamo lights. Available in 3 sizes: S (1m50 to 1m62), M (1m62 to 1m78), and L (1m78 to 1m90). These bikes are adapted to the city and travel but not for mountain biking or cross biking.
Rental price: €10 a day, €4 per extra day. €30 per week, €12 per extra week.
€50 deposit.

See full price list
(26.34 KB)
Folding bicycles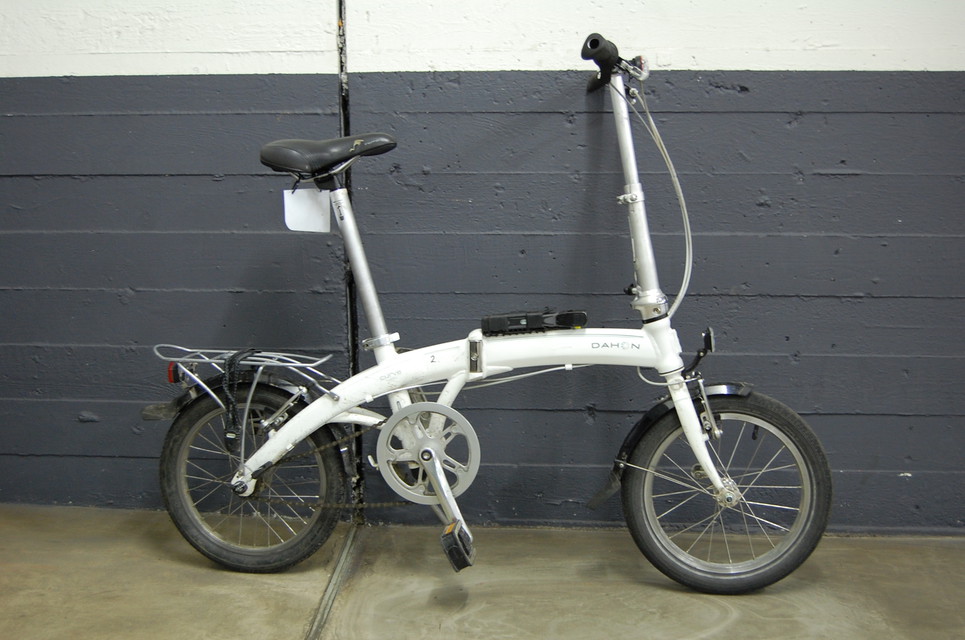 Take a folding bike on the train, it is not only practical but also free of charge. Lots of commuters consider buying a folding bike to travel from home to the departure station and then from arrival station to work. This is called intermodality or modal shift. However, folding bikes are often quite expensive. CyCLO rents Dahon folding bikes from Cycle Points to allow you to try out this option, before, possibly, taking the plunge!
Technical details: Dahon curve 3 speed folding bike for people from 1m45 to 1m90. Weight: 13 kg. Suitable for maximum 10 km trips. V brakes, battery lights, small luggage rack, no bag at the front. Supplier with a Albus Bordo padlock.
Rental price: €12 a day, €5 extra day. €40 per week, €15 per extra week. €50 deposit.
Cargo bikes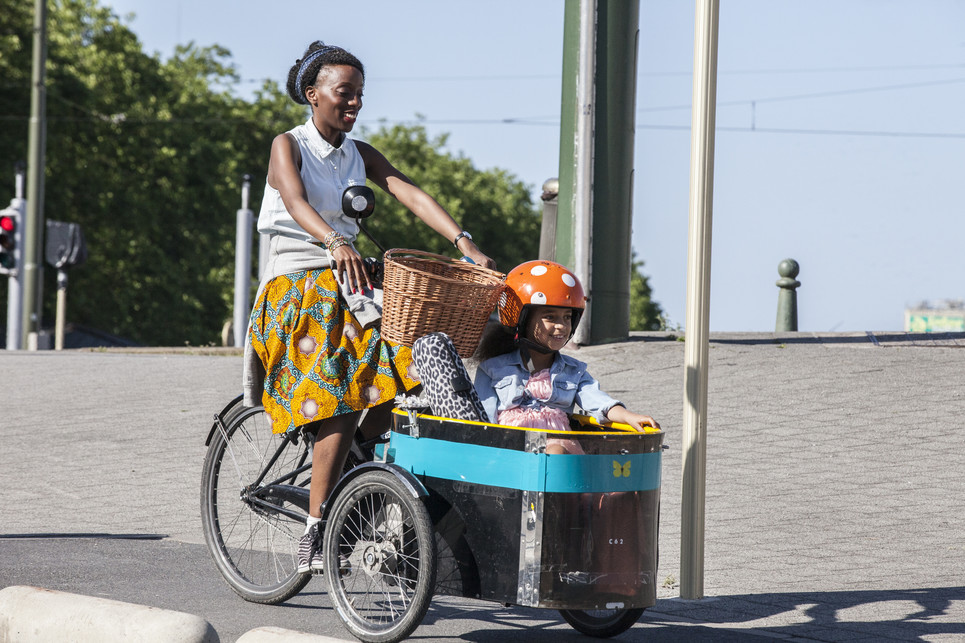 Do you want to discover how convenient it is to drop the children at school with a cargo bike and then do the shopping? Entrepreneur, would you like to make your deliveries quickly but kinder to the environment? Try out our cargo bike models at the Central bike point! Bullitt Cargo with kid carrier, Nihola tricycle, Electric Urban Arrow… We have several different models available from the Central bike point.
- 3 Bullitt (Optional kid carrier and aluminium box)
Technical details
- 1 Nihola
Technical details
- 1 electric Urban Arrow Cargo
Technical details
Rental price: €15 a day, €6 per extra day. €50 per week, €18 per additional week.
Tandem bicycle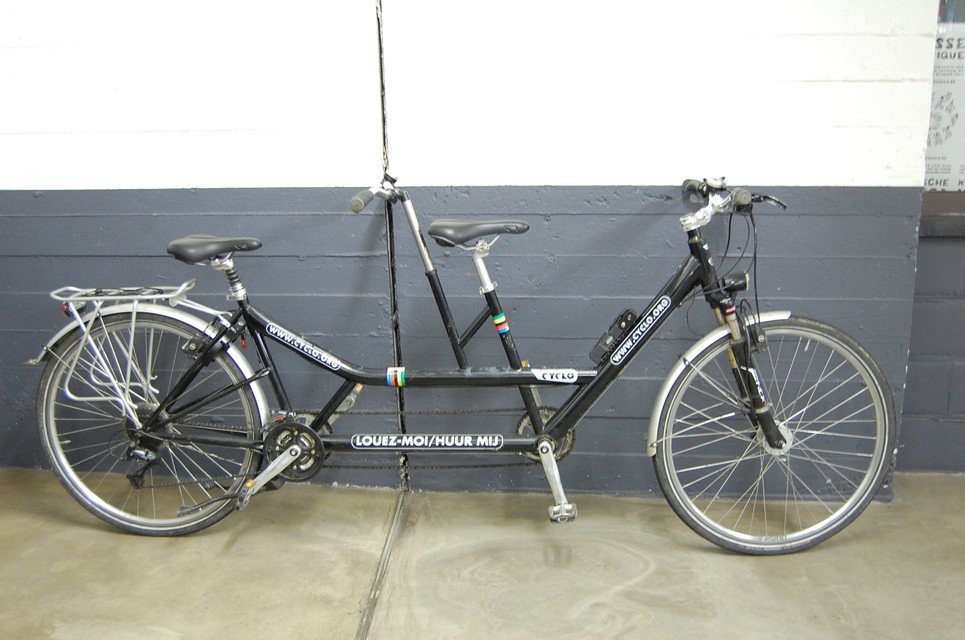 4 tandems are available to rent from the Central Bike Point. Anyone can rent these tandems, but they are specifically intended for the blind and visually impaired. In fact, a tandem allows them to enjoy modal transport, i.e. using different forms of transport on a single journey.
Technical details: Victoria Tandems, 3x8 speeds. Weight: 23 kg. Suspension, magura brakes, medium dynamo lighting. Supplier with a padlock, can hold 2 bags.
Rental price: €15 a day, €6 per extra day. €50 per week. Free for the visually impaired.
For renting these tandems, CyCLO receives support from the Mobility Service of the Brussels Capital Region.
Trailers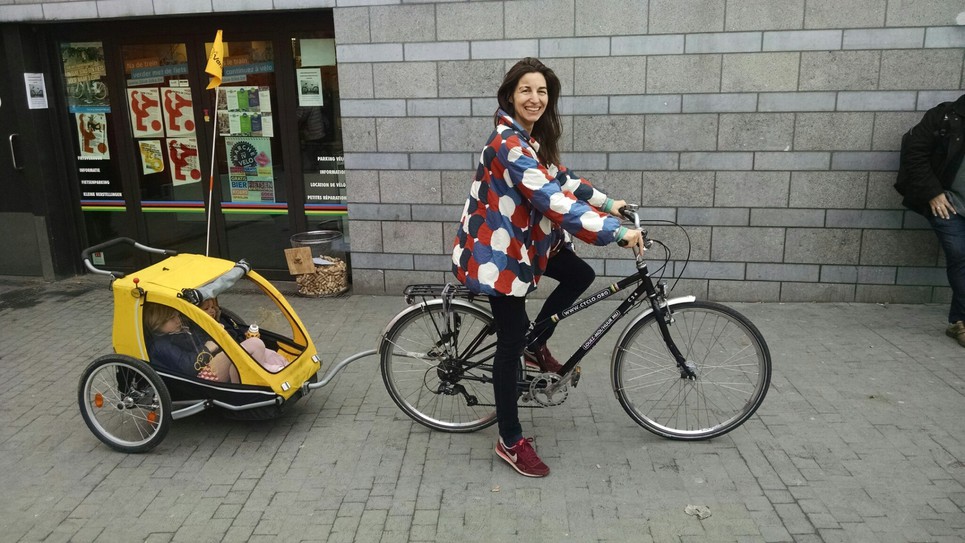 Do you need to carry equipment or children? At the Central Bike Point, we have types of trailer. A Roland Jumbo cargo trailer with lid (maximum weight 80 kg while cycling) and a Vantly kid trailer for 2 children of up to 22 kg (maximum 6 years old): foldable, with a small luggage compartment and suspension.
Rental price: €10 a day, €4 per extra day.
Bike panniers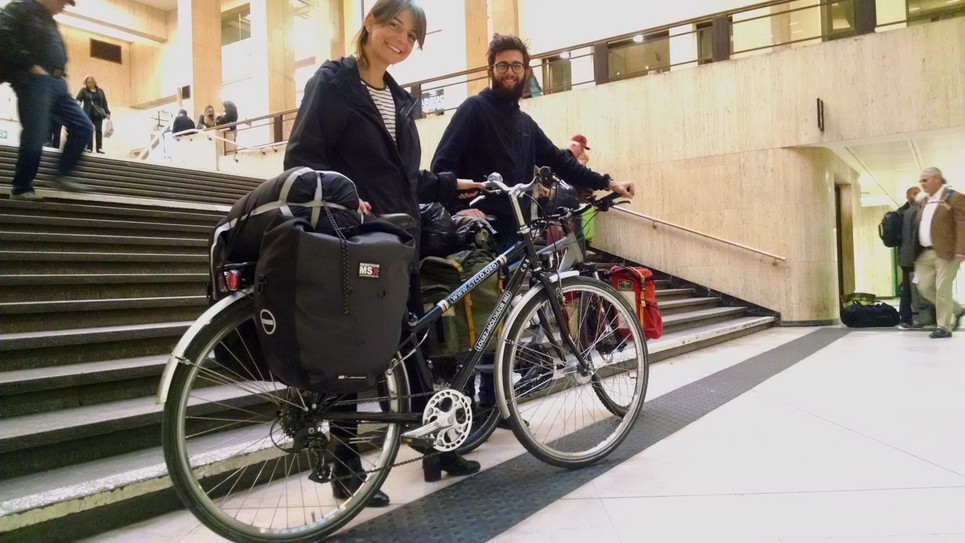 10 pairs of excellent bike panniers are now available from the Central bike point.
Technical details: MSX bike panniers, watertight, 20L capacity per pannier, rented by the pair. Fits all luggage racks, to be fitted yourself and returned clean.
Rental price: €4 a day, €2 per extra day.
Blue bike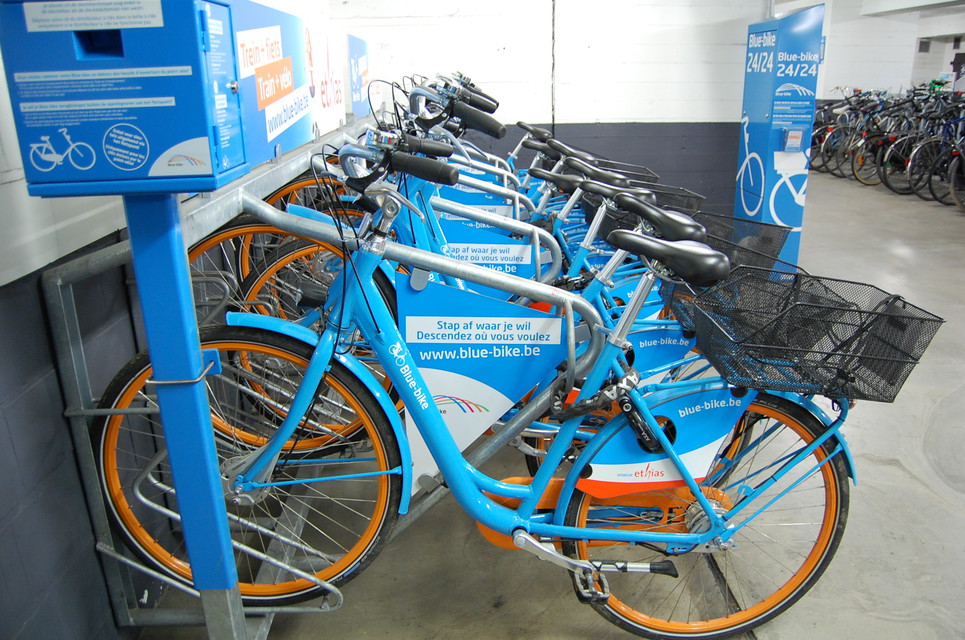 There is the OV-fiets in the Netherlands: since May 2011 there is also the Blue-bike in Belgium. This is in fact a "shared bike". You register in advance for a subscription at €12/year and can then rent a good city bike for only €3,15/day from the bike points in 44 Belgian stations, including Brussels North, Central, Luxembourg and South stations. Ideal to combine train and bike in Belgium!
How does it differ from Villo?
- It is available anywhere in Belgium, not only in Brussels
- The user: the Blue-bike is aimed at travellers from across the country who regularly or occasionally travel to other cities and then cycle.
- Rental period: a Blue-bike subscriber can keep the bike for the whole day. You don't travel from A to B, but from A to A, where you take the train again.
www.blue-bike.be
Children's bikes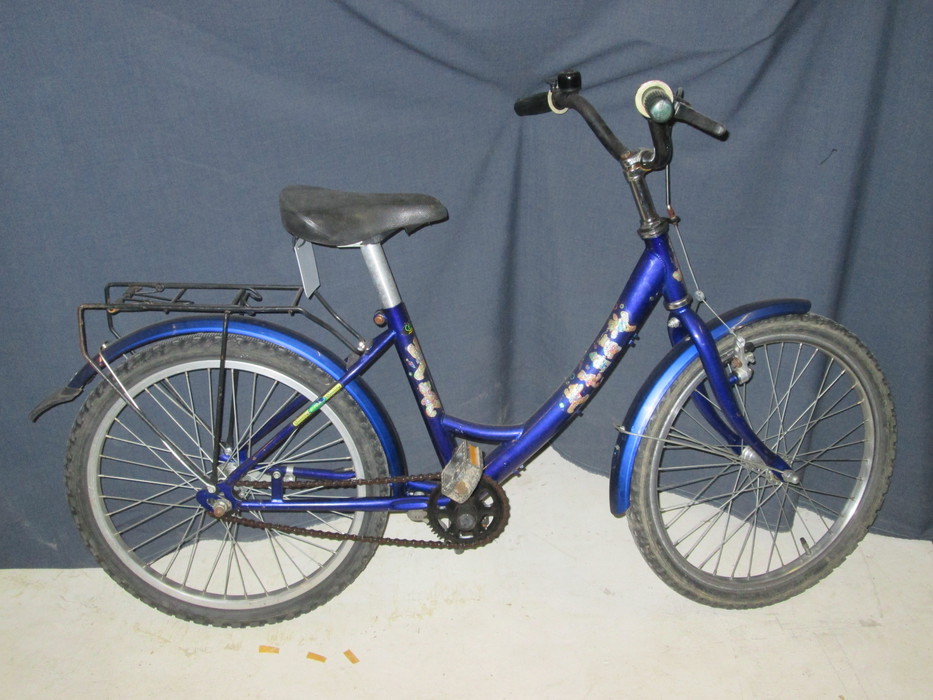 Second-hand children's bikes are available at the Bockstael CyCLO workshop. Schools and associations can also rent second-hand children's bikes from the Quai workshop.
Smoothie bike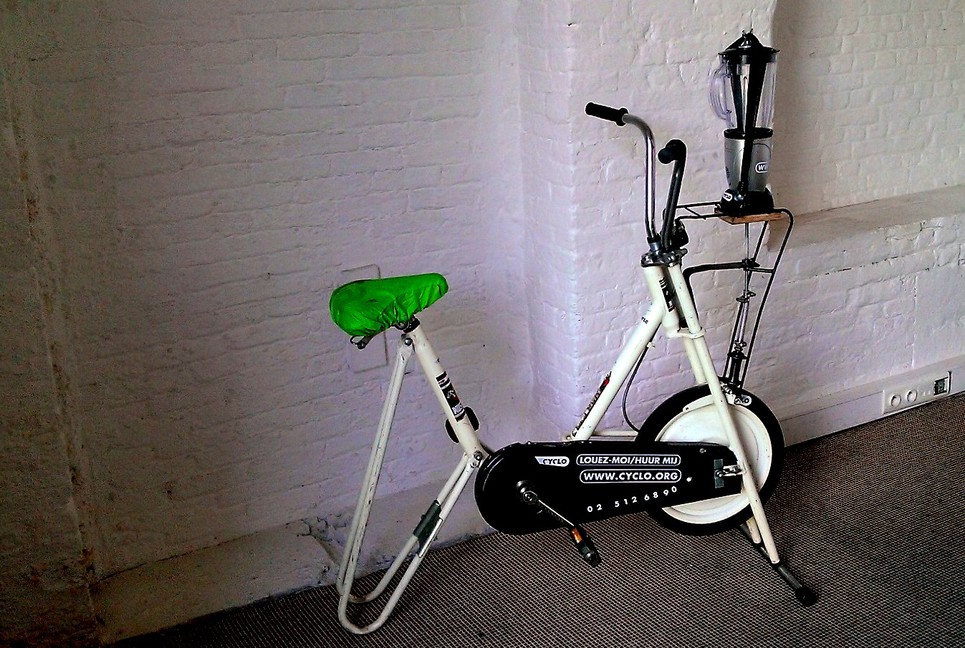 Are you looking for a fun and sporty activity idea for an event? CyCLO created a bike that mixes smoothies from the strength of your legs. Provide fruits and the ingredients of your choice, pedal and then enjoy your delicious creations!
Rental price: €30 a day, €15 per extra day, guarantee €50.

Please read the FAQ before contacting the workshop
(96.24 KB)
Special bikes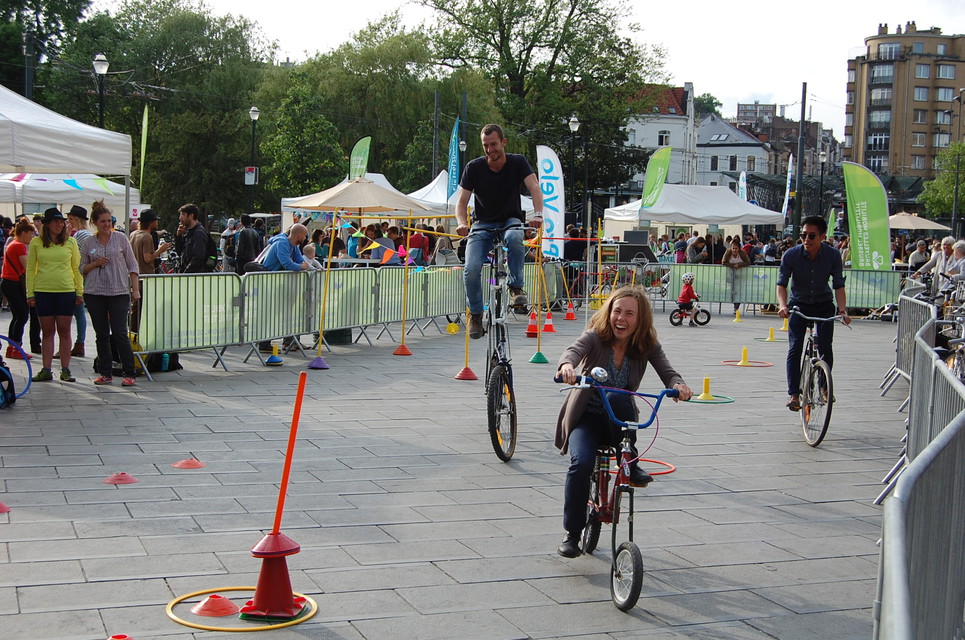 Our mechanics have created some special bikes that are quite fun to ride. Double decker bike, shrunk bike, chopper bike, bike with the off-centre rear wheel, with inversed direction, powered scooter…
These special bikes are not suitable for driving on the road but can be fun to test on a closed circuit or as an activity for instance.
Description (FR) in PDF below.
Rental price: €20 a day and per bike (15€ for associations)

crazy_bikes_cyclo_fr.pdf
(1.42 MB)