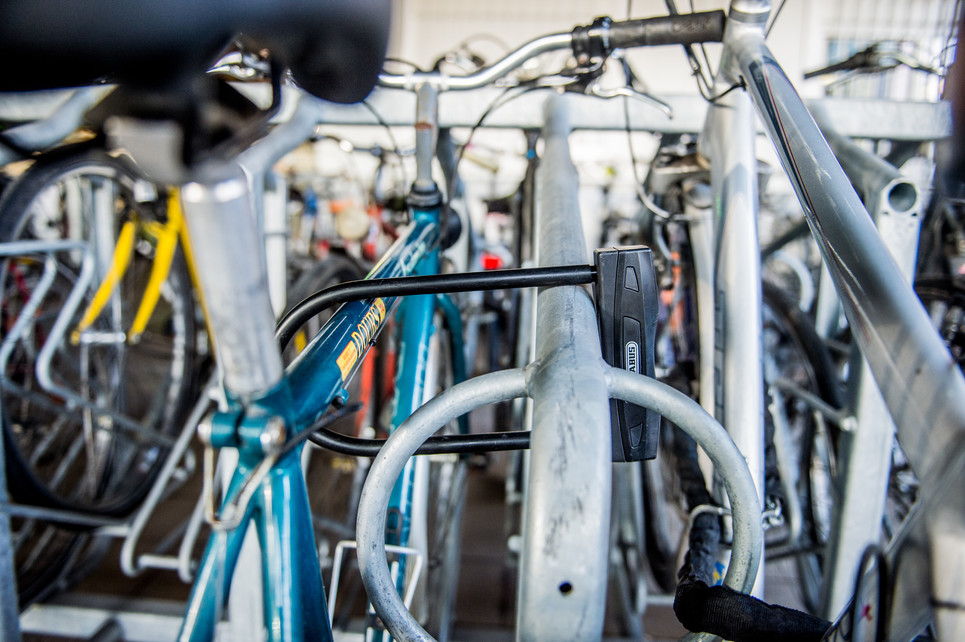 Stop bike thefts
Bike theft is a serious problem in Brussels. It is one of the main reasons that causes people to stop cycling.
Bike thefts are increasingly recorded. However, the reported thefts are only the tip of the iceberg. CyCLO is in daily contact with victims of bike theft and even the thieves at its bike points. Rather than shrugging its shoulders and considering this an inevitable phenomenon, CyCLO wants to act. The website byebyebicycle was created in collaboration with other associations dedicated to cycling. It explains an antitheft policy for bikes worthy of its name. Other cities, like London, have a coherent policy that had significantly reduced the number of bike thefts. This policy is based on five pillars: support, raising awareness, infrastructure, engagement and evaluation.
Some measures have already been taken here and there in terms of raising awareness and engagement, such as providing information on how to lock your bike up correctly. However, in terms of support, infrastructure and evaluation, it is almost dead quiet. Bike theft must be analysed and monitored, more secure bike parking must be created and bike theft should be measured and evaluated.
Has your bike been stolen? Visit byebyebicycle, report the theft and share your story.
Bike boxes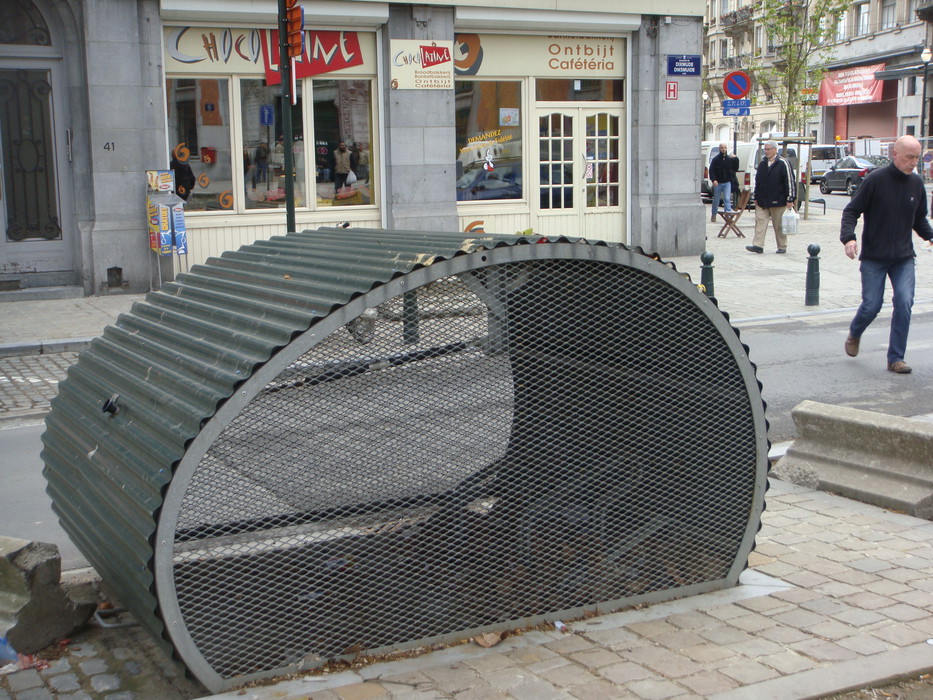 In Brussels, it is not always possible to park your bike securely if there is no dedicated space for that in your home… So that those Brussels residents should not be forced to leave their bikes outside to the mercy of thieves, some municipalities in Brussels have installed bike boxes on their territory. A bike box is a lockable box that can hold up to 5 bikes of residents from the district. Rental for a space is around €60 a year, and €25 deposit for the badge.
02 414 03 00
Gravage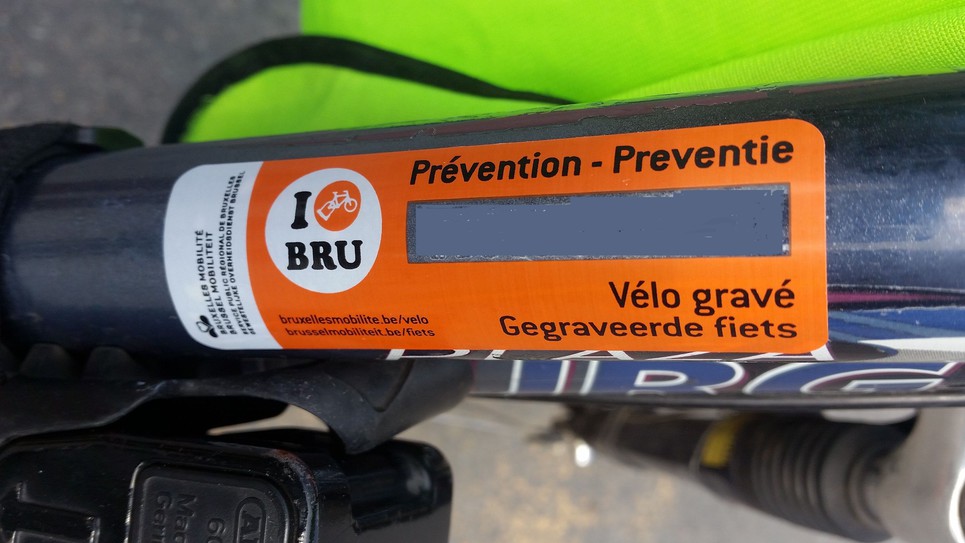 Brussels Mobility is working on a new bike marking and registration system. This will probably be installed in the beginning of 2019... Meanwhile, thank you for your patience! Still want to mark it? It's still possible at Ateliers rue de la Voot.
The Brussels depot for recovered bikes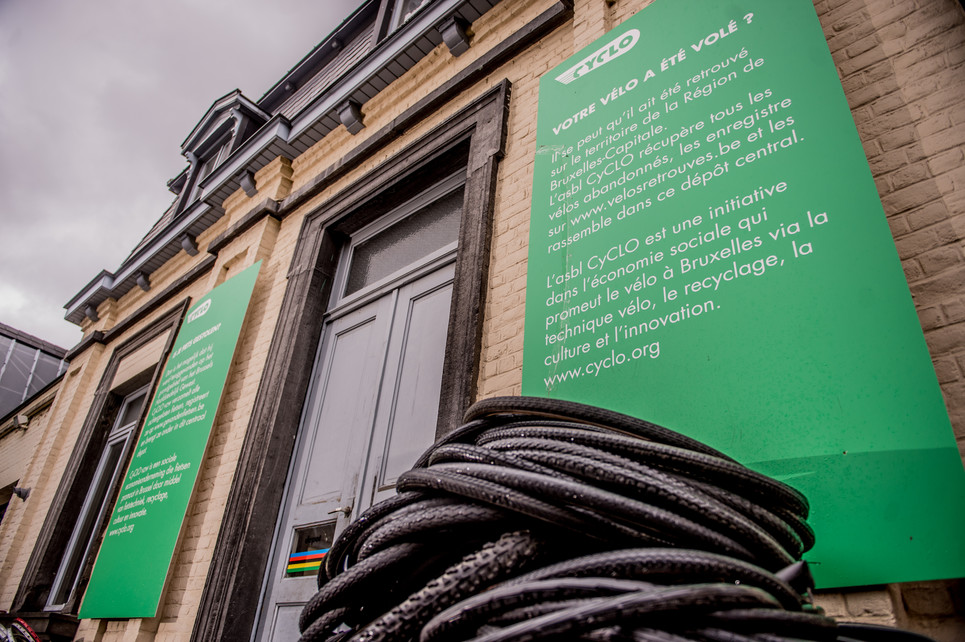 Sometimes bikes are stolen and then simply abandoned on the street. If the bike is engraved, it is easy to find the owner. If not, you may still have a chance of finding it at the central depot for abandoned bikes.
In the Brussels Capital Region, 16 municipalities have now pledged their collaboration to collect abandoned bikes on their territory at a central depot. CyCLO fetches the bikes, take a photo of them and adds a detailed description on www.velosretrouves.be. Rather than having physically to visit the depots in the different municipalities, victims of theft can visit this website to find out whether their bike is at the central depot. You can recover your bike from the depot on presentation of your key or by providing specific characteristics about your bike.
After keeping them for 3 months (legal obligation), the bikes will then be renovated to make quality used bikes or completely dismantled for parts.
The central bike depot is located at Chaussée de Louvain 665-669, in Schaerbeek. It is only accessible by appointment.