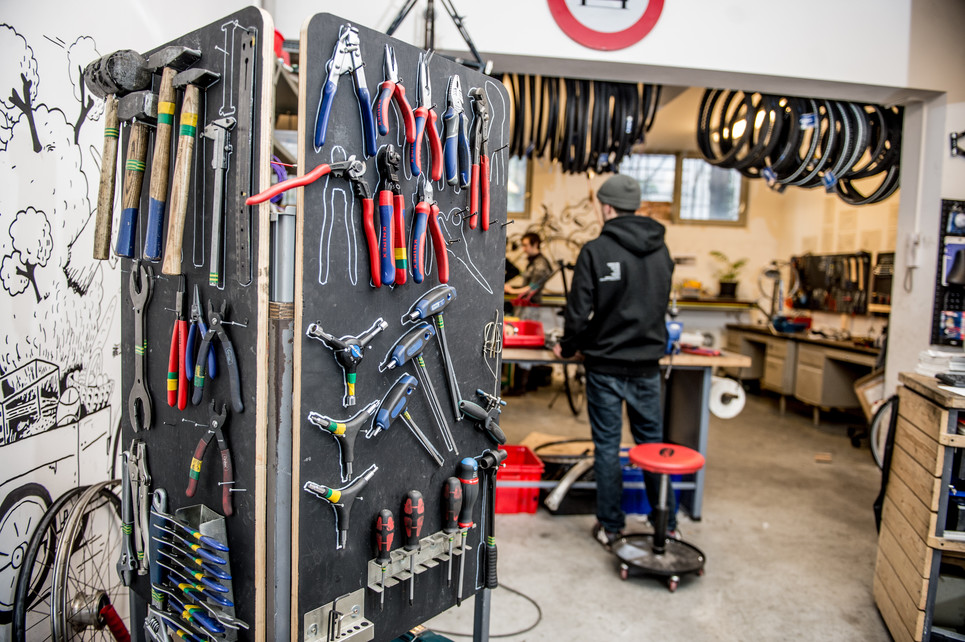 About CyCLO
CyCLO is a non-profit organization that is active at the intersection of three major challenges in the Brussels region: mobility, employment, and the environment. Its basic tools are bicycle maintenance and repair for all types of cyclists, reuse and recycling, bike culture, training and innovation.
CyCLO employs some 70 staff members in 9 bicycle workshops: 6 bike shops (of which 4 are in railway stations), a participatory workshop, a training workshop, and the Brussels Bike Lost-and-Found. The tiny team of CycloLokal breaks through the workshop walls and goes into the Brussels neighbourhoods.
CyCLO is a social sector business and is certified by the Brussels-Capital Region as a local initiative for the promotion of employment and as an association whose goal is to improve the urban environment and quality of life.