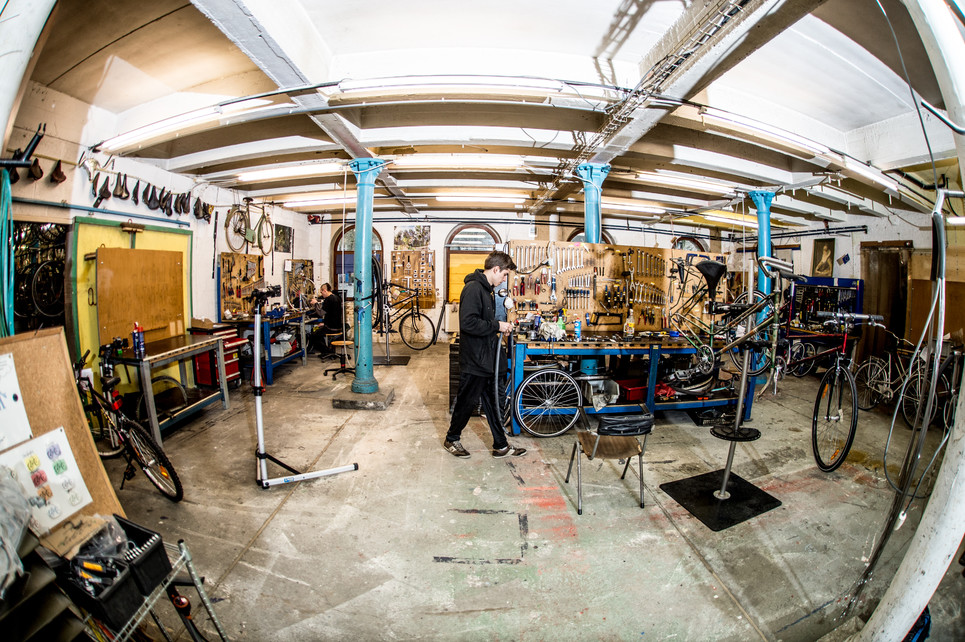 DYNAMO: LABOR-MARKET INTEGRATION AT CYCLO
Just as much as bicycle maintenance and repair, the social sector of the economy has always been an integral part of CyCLO's identity. Since its birth in 2003, the association has offered, by way of its DyNAMO project, a small-scale program of transition to work and professional training at its Rue de Flandre workshop. Over the years, the DyNAMO project has expanded.
Thanks to this project, CyCLO provides economically marginalized Brussels residents a work experience that is intended to develop and/or reinforce their qualifications. Every workshop assistant follows a carefully tailored path in which different types of training are offered: bicycle maintenance and repair, communications, assertiveness, verbal skills, customer orientation, coaching and personal development. They then do internships in different CyCLO workshops, with a view to preparing them for the transition to professional working life. Trainees are given support and their performance is evaluated during the entire course of their training.
Two new cohorts, consisting of 8 persons, begin training each year, in October and February respectively. Having groups of trainees begin at the same time allows us to provide training that is adapted to the trainees' levels, that is more structured and that follows a well-defined program. It also promotes a better team spirit.