Bike Point Beurs/Bourse
This brand new workshop is stationed at level -1 of the premetrostation Beurs/Grote Markt or Bourse/Grand Place. Please see below to know all about our services.
How to get there?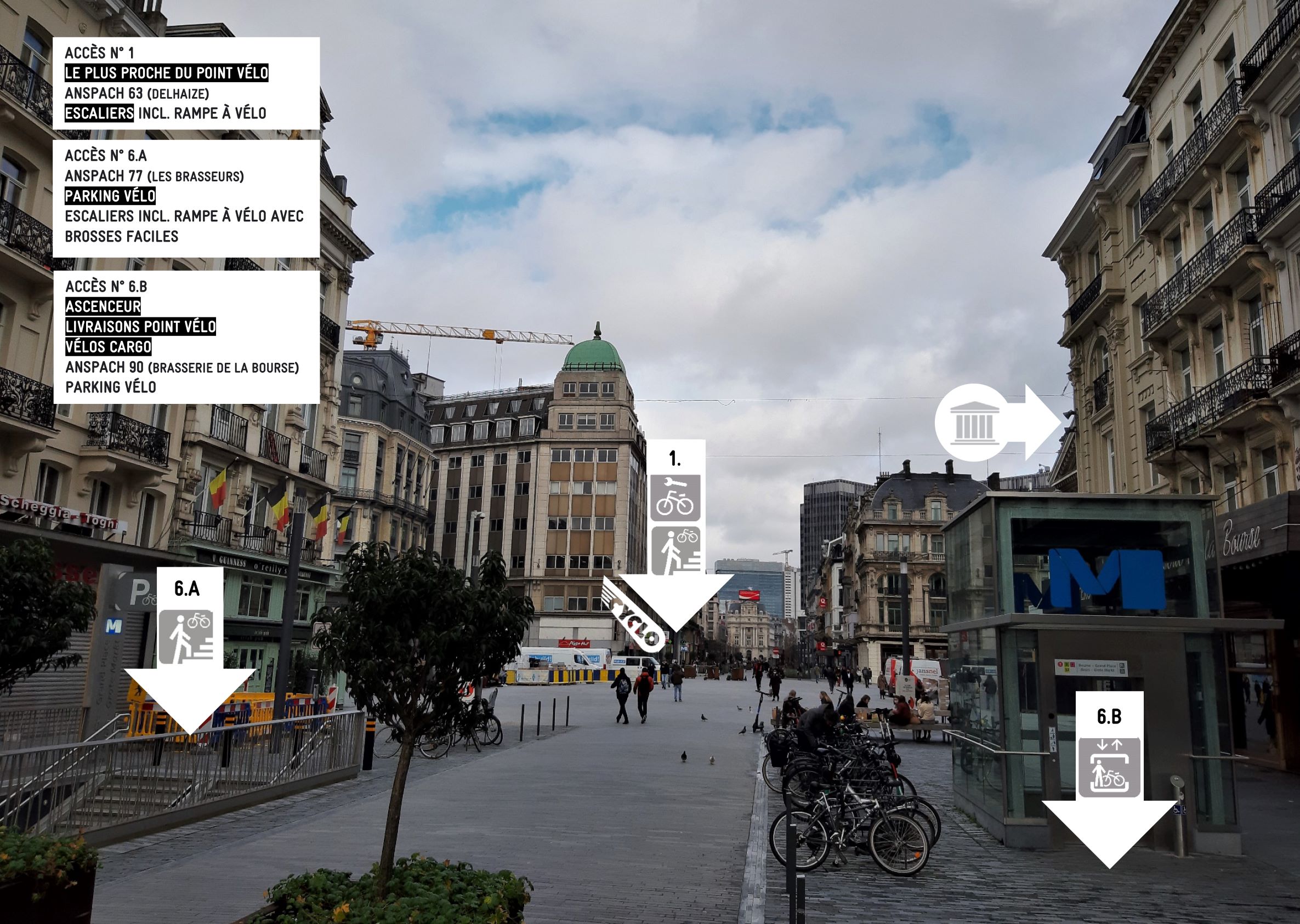 By foot or with a light bike? Take the stairs of the nearest entrance, number 1 (Exit Grand Place/Grote Markt), which is equiped with a small bicycle gutter.
A bigger or heavier bike? Take the stairs at entrance 6 (Exit Sint-Goriksplein/Place St-Géry), equiped by an easier bicycle gutter (due to brushes) or the elevator (fitted for cargo bikes).