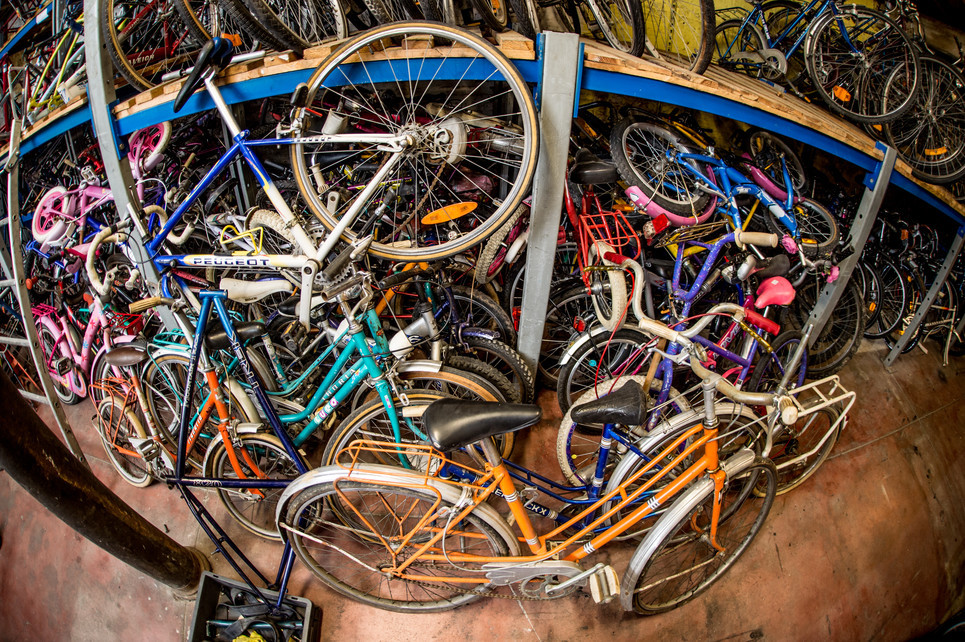 Donate a bike
Do you have an old bike (with at least one sound aspect: not rusted or not broken) that you no longer use? Give it a new life with CyCLO! Everyone wins: what's still usable doesn't get thrown away, you support a good cause and there are more bikes on the road in Brussels.
Our production team (in training) will turn it into a reconditioned bike for sale, for a fleet, for Brussels-based associations, or into a solidarity bike** or it will recycle the parts. 
In practice: 
You can drop off your old bike at any of our workshops! There's surely one not too far from your home, and if not, take it on the metro, it's free! Also, please give us a call before coming in, so we can make room for you. 
Do you have 3 or more bikes you want to give away and they are located in the Brussels Region? Send a photo to depot@cyclo.org and we'll see what we can do to help you transport them.
* If in doubt, send a photo to depot@cyclo.org. If it's in very poor shape, it's better suited for recycling.
** We're especially looking for small women's bikes for this project