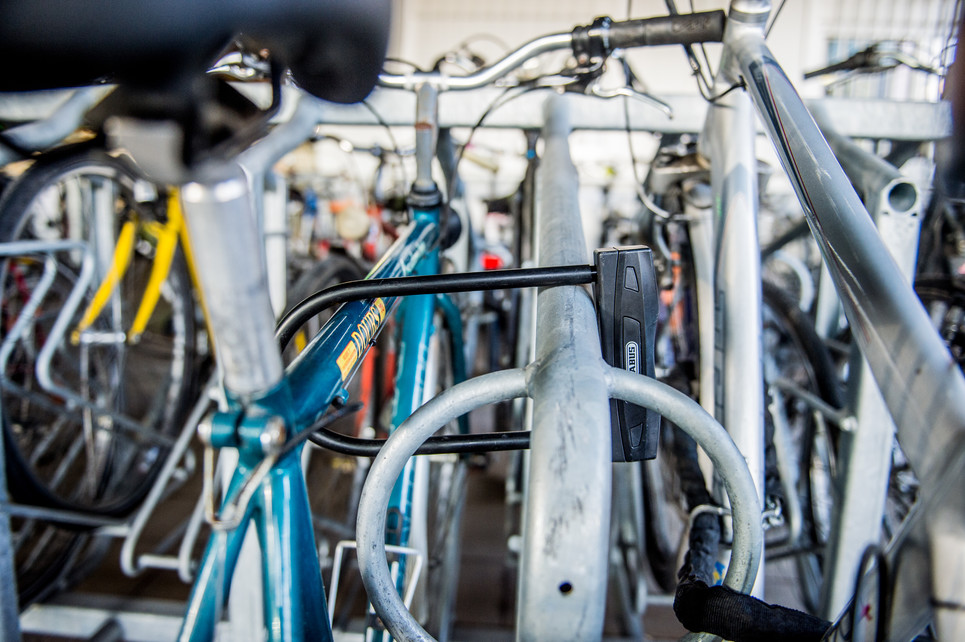 Stop bike thefts
Bike theft is a serious problem in Brussels. It is one of the main reasons for people to stop cycling.
For a long time, the preventive solution against bike theft was engraving ones national number on it's frame. However, this method left some problems, for example when (re)selling it. At the end of March 2019 Brussels Mobility launched a free registration and marking platform www.mybike.brussels.
In only a few minutes, Brussels cyclists can (1) create a file containing all the bike data and its characteristics and (2) order a permanent sticker to put on the bike (carrying a unique identity number and QR-code). Everybody with a smartphone, a potential buyer or neighbourhood officer, can check if the bike is given up as stolen and if so, able to contact the legitimate owner. 
Secured infrastructure is growing (cfr. CycloParking and our secured parking places near the railway stations) and some measures are taken to raise awareness (for example on how to properly lock your bike). However these measures didn't yet lead to a long term decrease of the bike theft phenomenon. Even more secured bike parkings should be installed and bike theft numbers should be analysed and monitored.
If your bike got stolen, it's essential to declare it officially to the police in order to find it back or just to make sure the amplitude of the phenomenon is measured. This can be done at the nearest police office or via Police On Web. You can also join this Facebook-group which collects bike theft witnesses and asks its members to help finding the stolen bikes. 
The Brussels depot for recovered bikes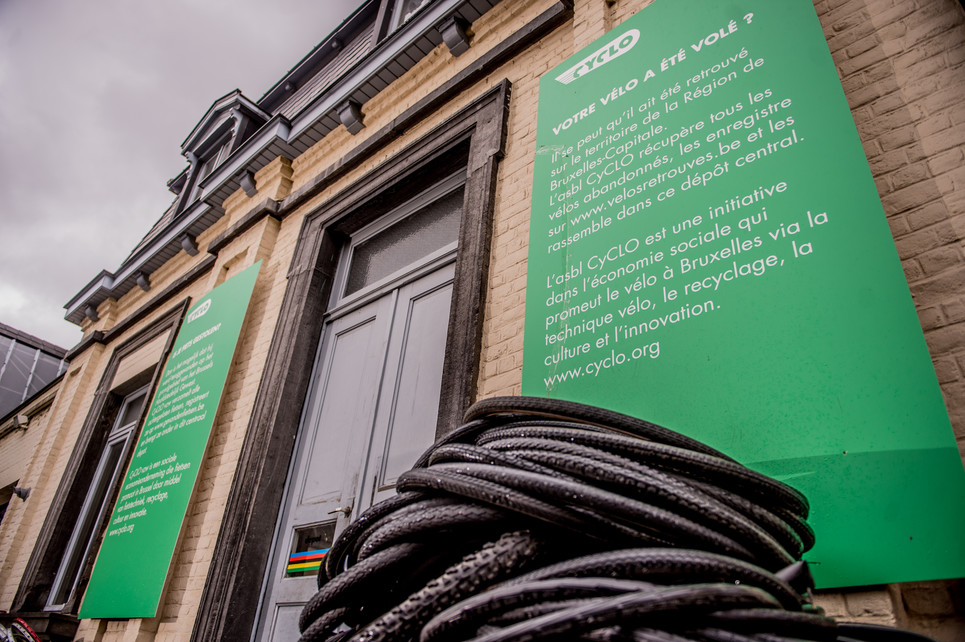 Sometimes bikes are stolen and afterwards simply abandoned on the street. On demand of public services or the local police, CyCLO can start a procedure to take them away and store them in the Brussels Depot.
The bikes arriving here, are published on the Facebook-group Mybike.brussel Vélos retrouvés | Gevonden Fietsen | Found Bikes. 
After keeping them for 3 months (legal obligation), the bikes will then, with the authorisation of Brussels Mobility, be renovated to make quality used bikes (destined to go to schools or associations) or completely dismantled for parts.
The central bike depot is located at Chaussée de Louvain 661, in Schaerbeek. It is only accessible by appointment.