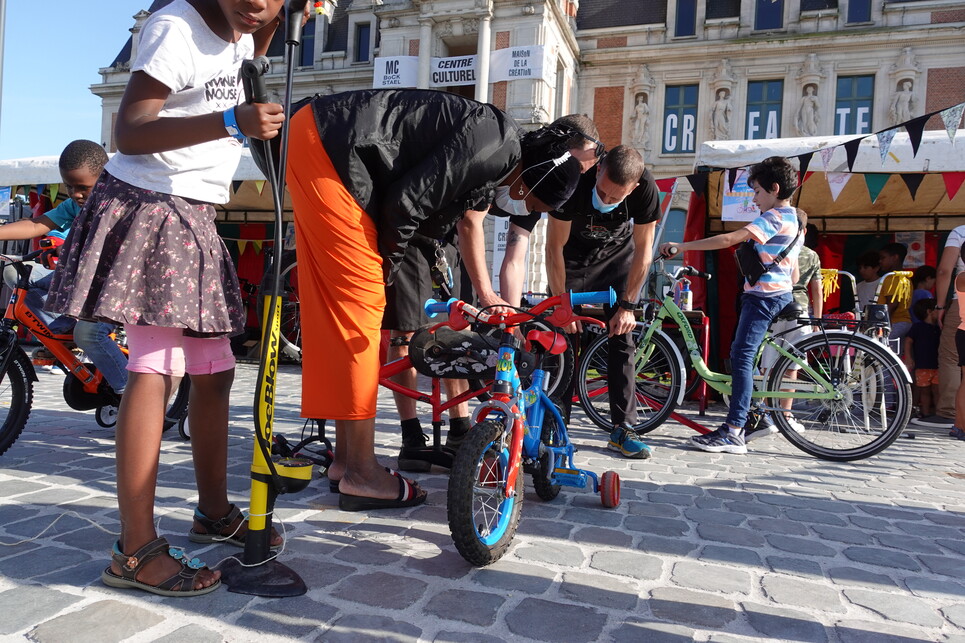 Your bike project
Catalog of activities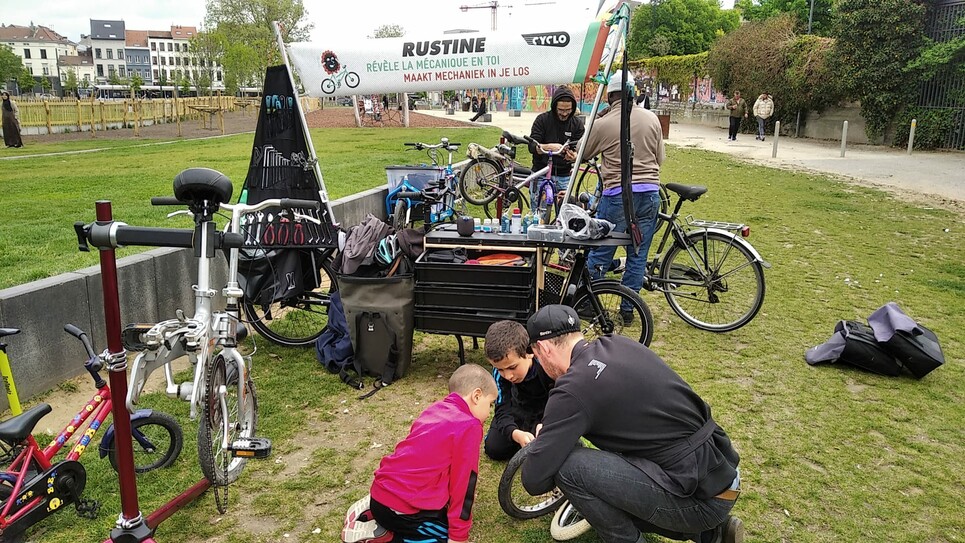 Interested in learning about bicycle maintenance with your group or your public? You're in luck! The CycloLokal team is happy to oblige!
Our workshop catalog brings together our arsenal of fun and educational materials for young and old, whether beginner cyclists to those who already know how to change an inner tube. The workshops are divided into different levels of knowledge in bike maintenance. Have a look at all the offerings and don't hesitate to ask us for advice. You'll find practical information and price under each activity.
Contact us at lokal@cyclo.org, mentioning the name and telephone number of the contact person, the name of the school or association, a proposed date, the desired duration of the activity, the size of your group and the average age of the participants.

Catalogue CycloLokal février 2023
(5.15 MB)
In need for bikes?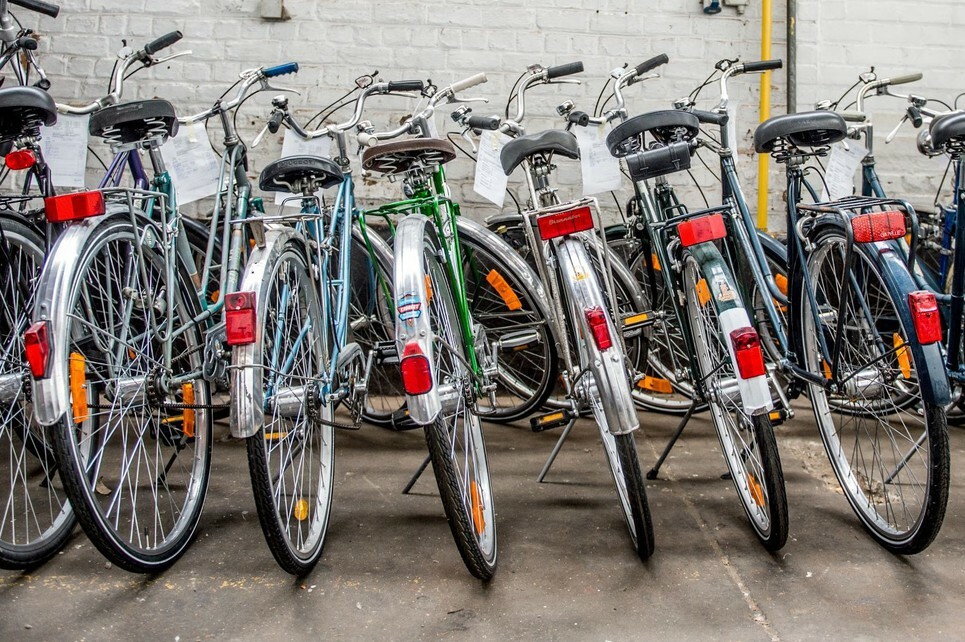 Is your association or school looking for adult-sized bicycles for your public? CyCLO offers 3 options:
Rental bikes. Would you like to organize a bike tour or have your students take the Pro Velo exam, but some of them don't have a bike? CyCLO has a fleet of 35 bikes for teenagers and adults available at the Bourse bike point. Do you want to rent a fleet of children's bikes or another sort? Speak to our colleagues at Pro Velo. Price for a city bike: €15/day (+ €50 deposit, max. €350 for groups)
Bikes for your public to own. The Vélo Solidaire project works with partner associations to make bikes available free of charge to people who want to discover cycling as a means of transport. The project also offers training courses.
A fleet of reconditioned bikes for your school or association. Thanks to the Brussels Bike Depot and the support of the Brussels-Capital Region, CyCLO recovers and repairs bikes that have been abandoned on the city's streets and makes reconditioned fleets available to schools and associations at affordable prices.
Organize a bike fair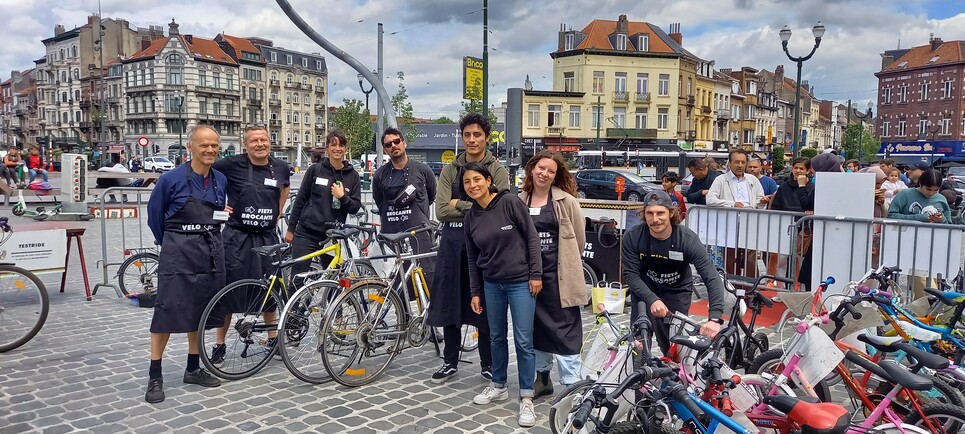 Our CycloLokal team also offers its help to associations and schools that want to organize their own bike fair. Would you like to organize one? Contact the team at lokal@cyclo.org.
Mobile Repair Workshop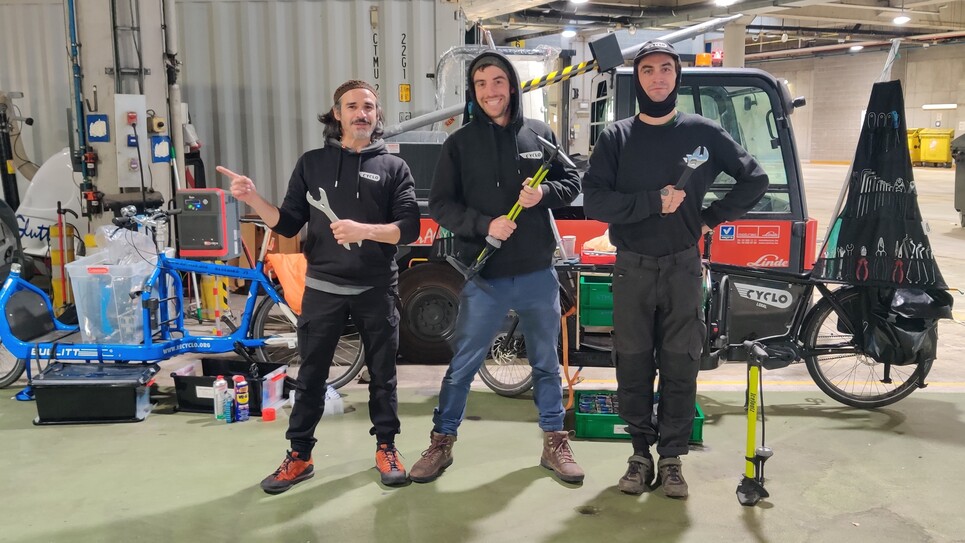 To repair bikes for schools, associations or public agencies, CyCLO is getting out of its workshops! It's doing so with its mobile workshop, which is equipped to undertake small repairs on site, or with its Rustine bike, which brings you everything you need to help you do it yourself! For more information, see the CycloLokal catalog above.