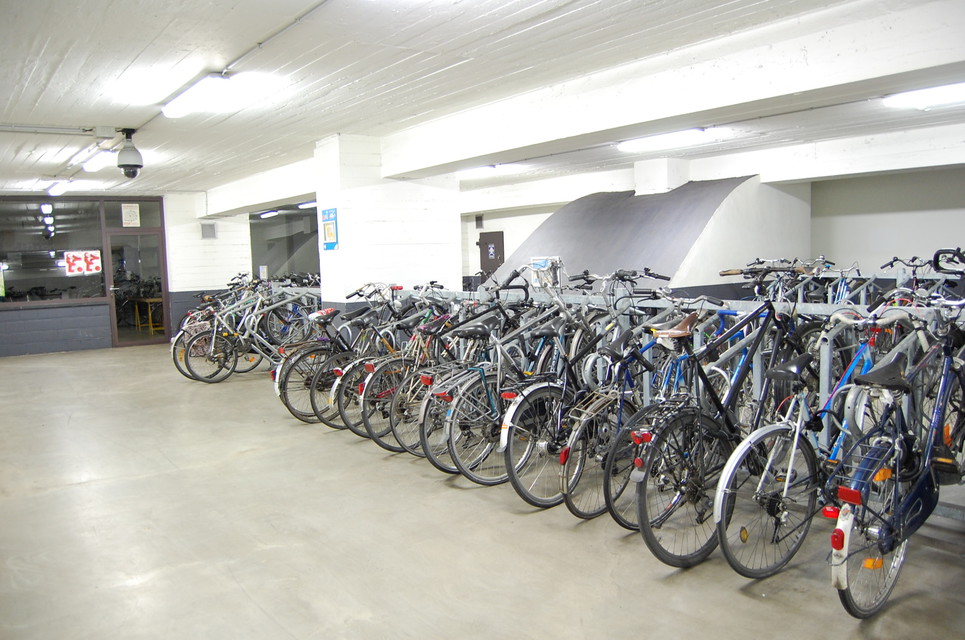 Bicycle shed Central
A large indoor bike parking with access control is linked to the Central Bike Point at the Madeleine exit of the Railway Station. 
Instructions: Pick up your access badge from the Central Bike Point at a cost of €20 per year (including a €5 caution for the badge). You can find the detailed Users Agreement in French or Dutch below. 
Attention: this parking is located inside the central station, so it is only open during station opening hours. Madeleine access times (level -1): Open from 4:30 to 20:00. Main access times (level 0) (possible to take bikes down in the lift to the right on entering): Open from 4:30 am to 1:00 am.

reglement_parking_velo_central.pdf
(256.54 KB)

reglement_fietsparking_centraal.pdf
(270.27 KB)