Looking for a bike service in town?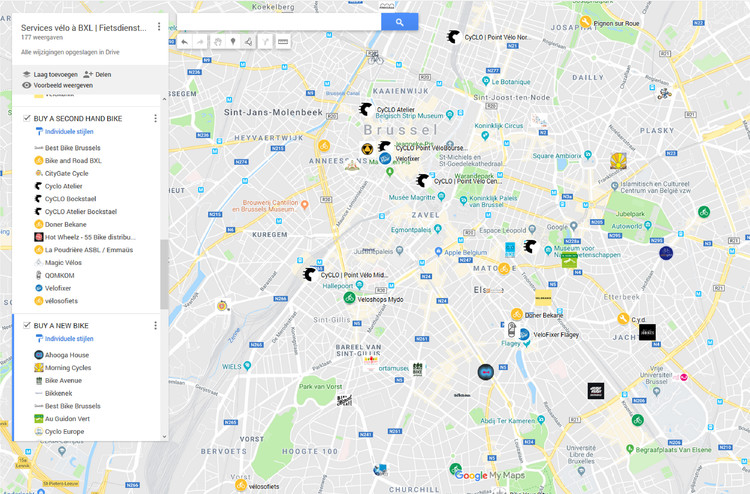 Looking for a bike shop or a cycling club? This map shows you the majority of the bike services and initiatives in town. Info missing or wrong? Let us know on cyclo@cyclo.org.
Fietsenmaker.be is another intersting website where you can find all the bike dealers in Belgium.