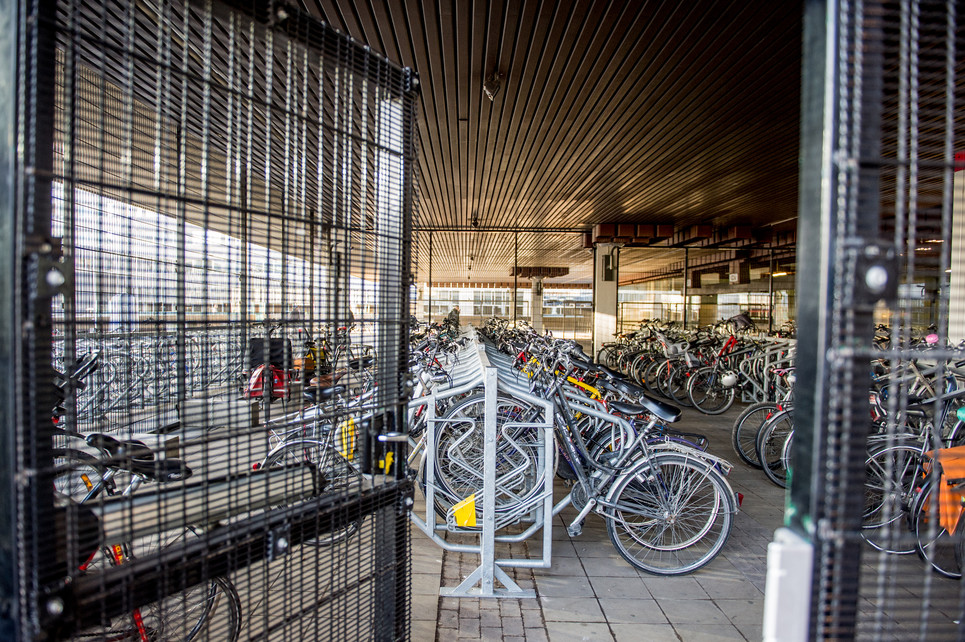 Bicycles sheds in bike points
Brussels cyclists know it: bike thefts are a scourge.
Want to offer your bike a safer place right into the city centre ? With the help of cycloparking.brussels and your MoBIB-card, you can! 
Or are you interested to park your bike in a more secure location near a railway station? Currently there are four bike parking points with access control near the North, Luxembourg, South and the Central station. These are enclosed bike parkings which can be accessed with an access badge. Except for the North Station, to use this service, go to the bike point at the station of your choice and register by completing a form and paying the fee. The activation fees are €5, the annual price is €15, and the monthly price is €2. So you pay €20 a year.
Please note, the fact that the parking has secure access does not guarantee a total absence of bike thefts. To minimise the risks, read our anti-theft advice.

Registration form
(137.4 KB)

Rates
(26.25 KB)
Bicycle shed Central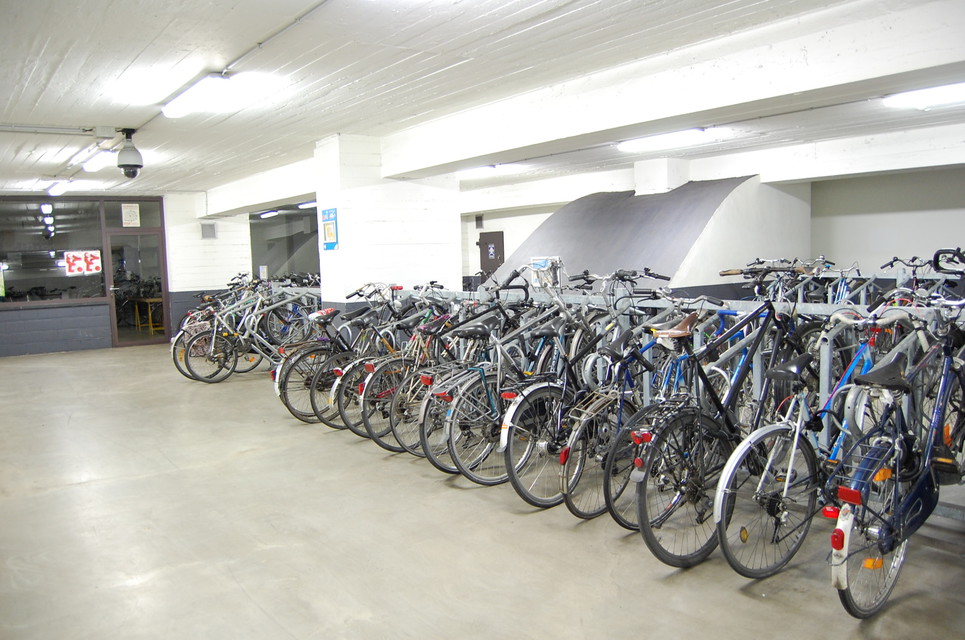 A large indoor bike parking with access control is linked to the Central Bike Point at the Madeleine exit of the Railway Station. 
Instructions: Pick up your access badge from the Central Bike Point at a cost of €20 per year (including a €5 caution for the badge). You can find the detailed Users Agreement in French or Dutch below. 
Attention: this parking is located inside the central station, so it is only open during station opening hours. Madeleine access times (level -1): Open from 4:30 to 20:00. Main access times (level 0) (possible to take bikes down in the lift to the right on entering): Open from 4:30 am to 1:00 am.

reglement_parking_velo_central.pdf
(256.54 KB)

reglement_fietsparking_centraal.pdf
(270.27 KB)
Bicycle shed Luxemburg
The bike parking linked to the Luxembourg bike point is partly at the entrance to the station and partly in the station, where it is equipped with an access control system. You can obtain an access badge to this secure parking by paying the annual fee of €20. Please note: as a result, this parking with access control is only open during the opening hours of the Luxembourg station.
Attention: unfortunately this bike parking is FULL. Want to add yourself to our waiting list? Please give a call to the concerned Bike Point and drop by to complete your registration.
Bicycle shed MIDI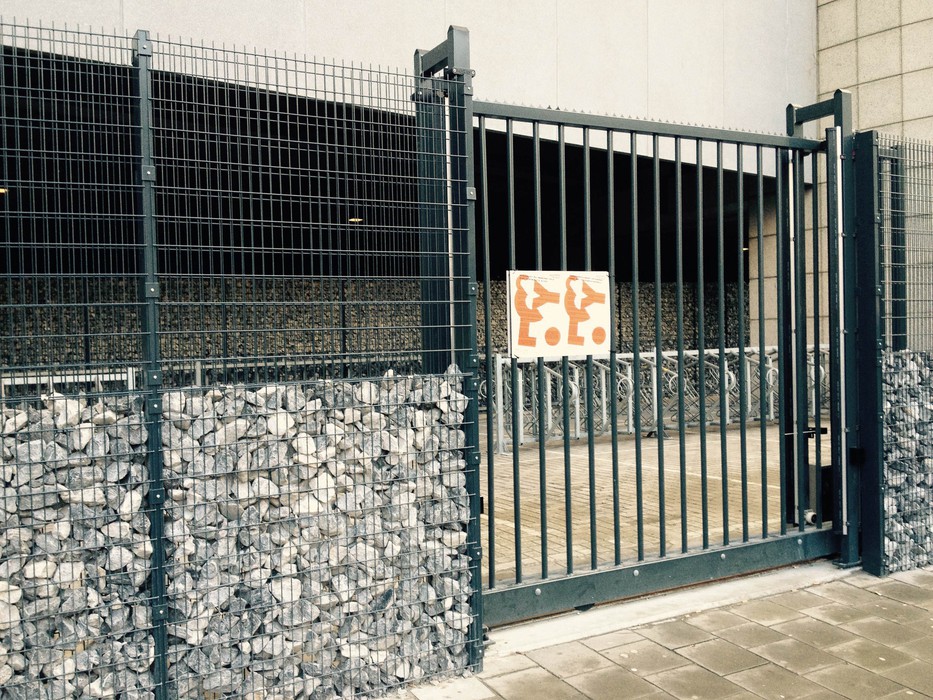 The Brussels South international station is especially prey to bike thefts. In 2015, a large bike parking with access control was opened at the South station, on the rue de France side. To obtain an access badge (€20 a year), drop into the south bike point and register.
Sorry, temporarily there aro NO PLACES AVAILABLE in this parking zone.

Aivs
(91.65 KB)
Bicycle shed North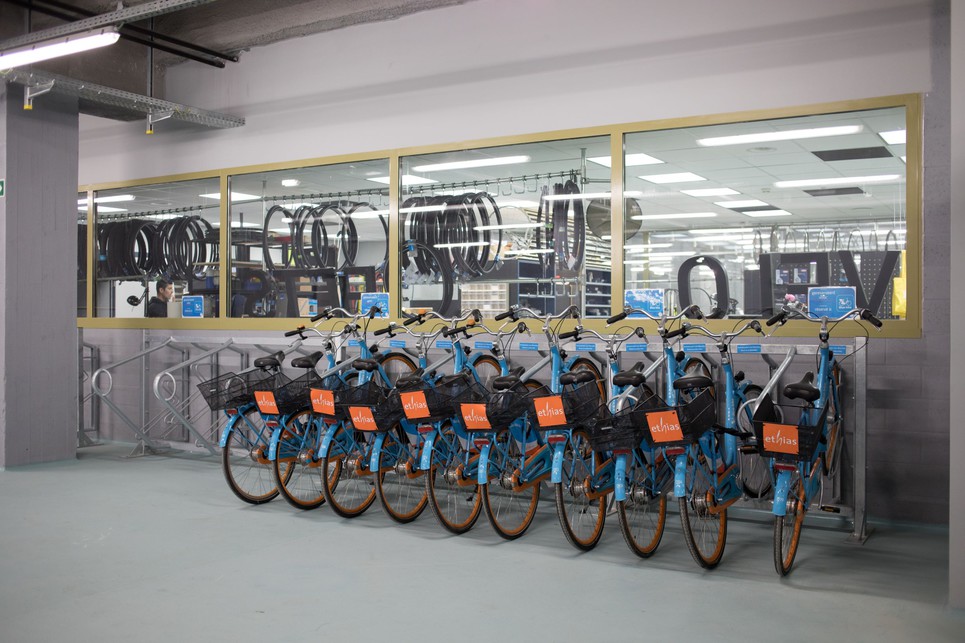 Next to Bike Point North there is a new large enclosed bike parking with access control. This service is being managed by B-Parking, as part of the NMBS/SNCB. 
SNCB season ticket holder
1 mois = €7,20
3 mois = €18,80
12 mois = €75,00
Others
1 month = €12,00
3 months= €31,30 
12 months = €125,00