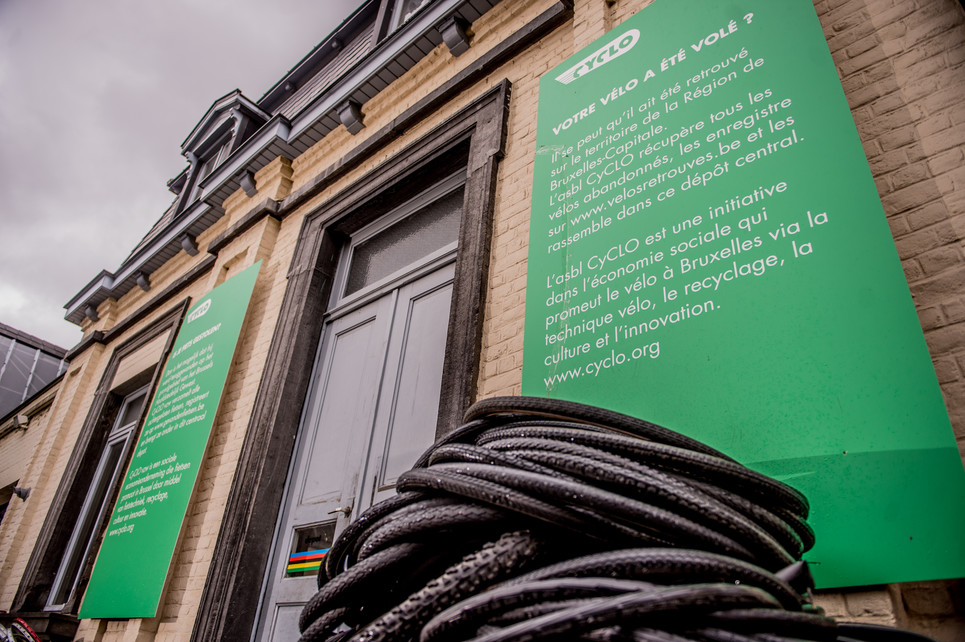 The Brussels depot for recovered bikes
Sometimes bikes are stolen and afterwards simply abandoned on the street. On demand of public services or the local police, CyCLO can start a procedure to take them away and store them in the Brussels Depot.
The bikes arriving here, are published on the Facebook-group Mybike.brussel Vélos retrouvés | Gevonden Fietsen | Found Bikes. 
After keeping them for 3 months (legal obligation), the bikes will then, with the authorisation of Brussels Mobility, be renovated to make quality used bikes (destined to go to schools or associations) or completely dismantled for parts.
The central bike depot is located at Chaussée de Louvain 661, in Schaerbeek. It is only accessible by appointment.